February 27th, 2020
The First Baptist Church in Clinton, IL will be hosting an 8-hour "SPIRITUAL PANDEMIC" Youth Rally! There will be multiple services, singing, games and food for all that attend! The best part of this activity is the guest speaker: our very own PASTOR ANGLEA!
Listen to pointed, applicable preaching!
Spend time with other teens in a spiritual setting!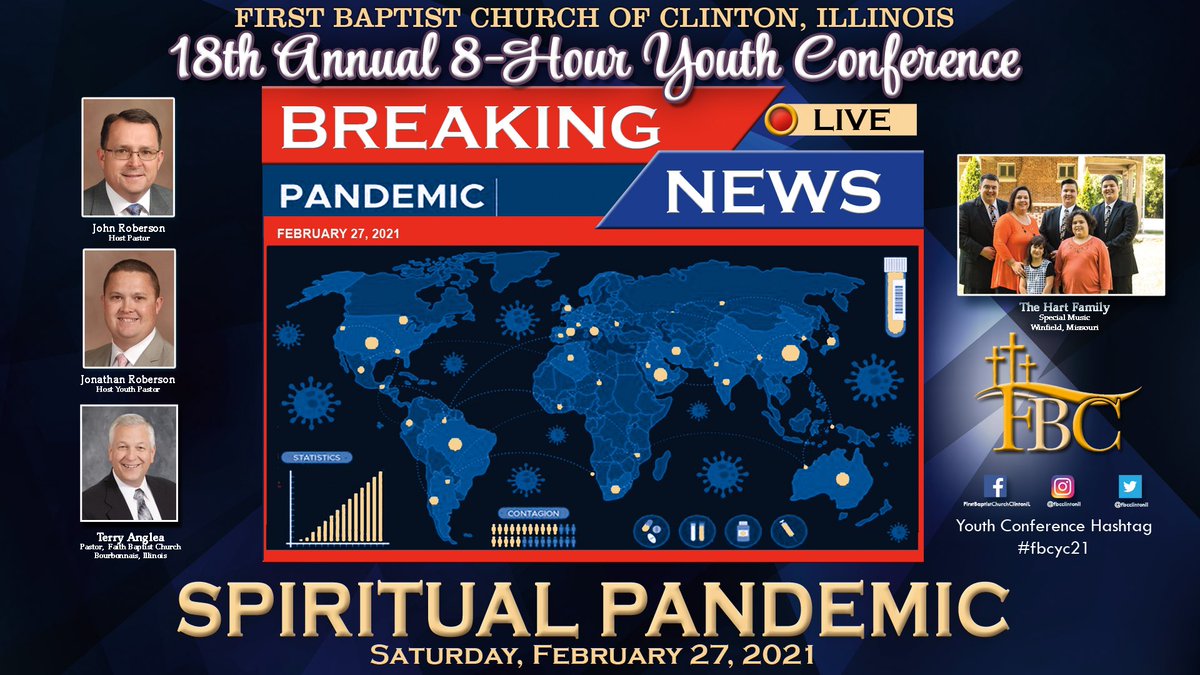 For details, contact Andrew Rardin at: 815.933.9400